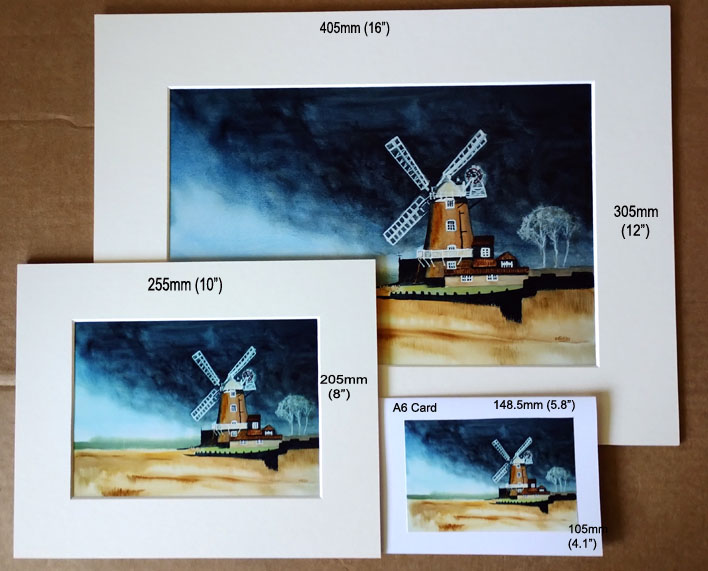 So, if you like a painting  but don't want to buy the original (or it is already sold) you can still get a copy as a photo print or a card
The mounted photo prints are in two sizes, and will fit common frame sizes, making the prints easier to display at your home. The larger mounted photo print will fit a 405mm (16″) by 305mm (12″) frame size, and the smaller print will fit a 255mm  (10″) by 205mm (8″) frame size.  The cards are also great to display at home or to send to friends and loved ones.
Beside selling the prints and cards to individuals, we also sell wholesale to shops and other outlets.
Please see the prices and further details in our section on buying from us.