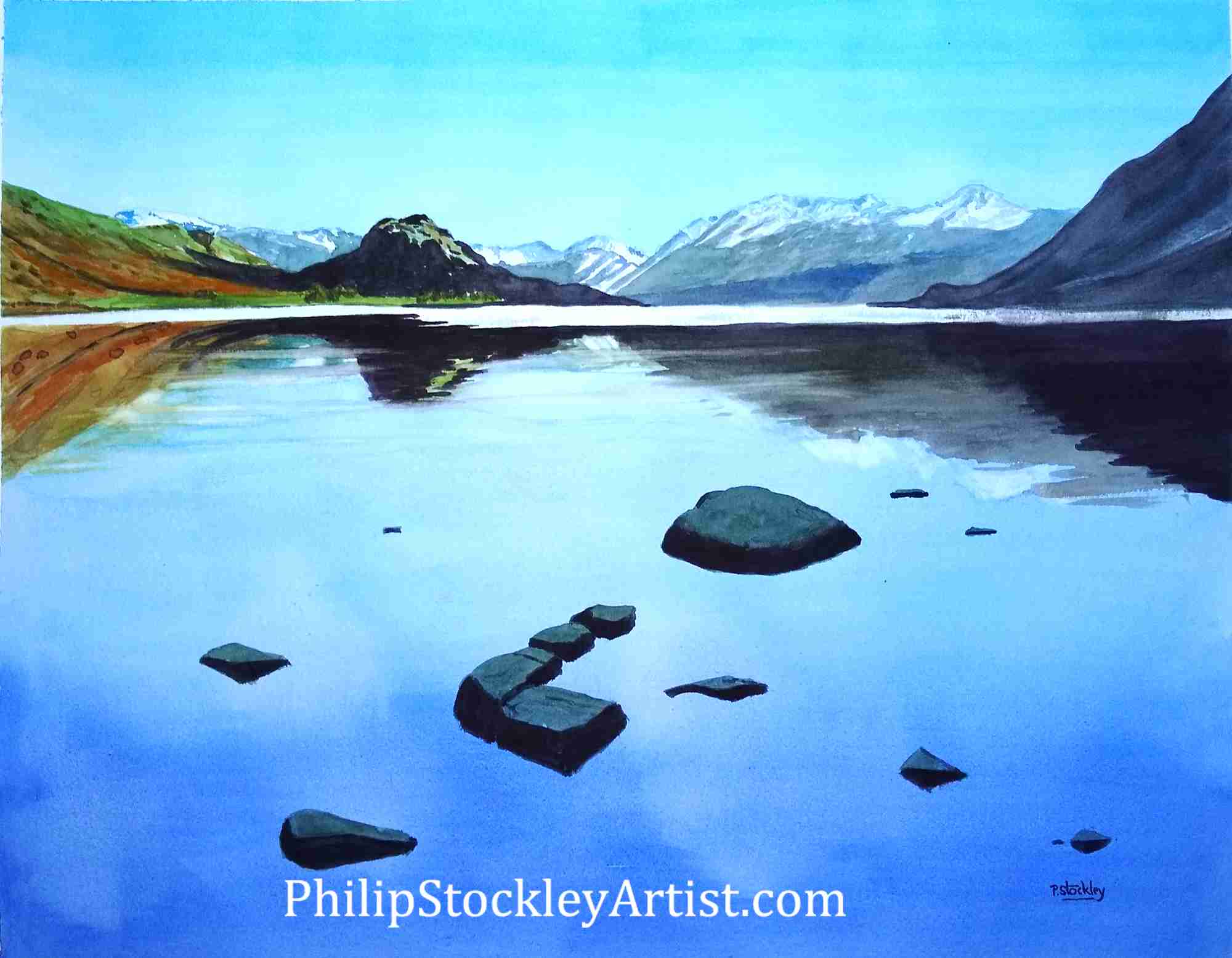 Crummock Water in the snow (Lake District)
Available as:     Prints, cards
Medium:           Watercolour on paper
Original:            – Still available
Original Image size:   
Ask for details
I am fortunate to have a friend who lives in the UK's Lake District, who loves fell walking and is a superb photographer.  This means I am fed some stunning photos of the area.
This painting is based on one such photograph, and is taken at the northern end of Crummock Water, looking down towards Buttermere and the mountains beyond.
I hope the painting has captured the peace and beauty of a bright, crisp winter's day.
Interesting Fact:

Crummock Water is one of the less well known lakes in the UK's Lake District.  It is around .75 miles (1.2 km) long,  2.5 miles (4 km) wide and upto 140 feet (42m) deep.