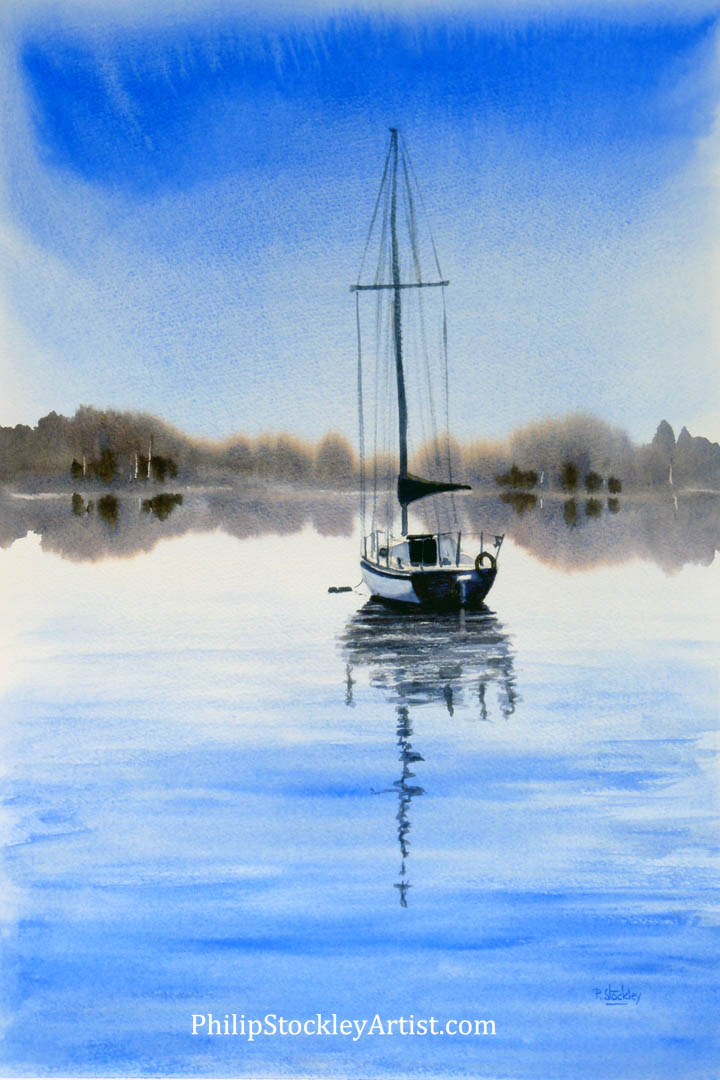 Blue sailing boat morning
Available as:     Prints, cards
Medium:           Watercolour on paper
Original:            – Still available
Original Image size:    Ask for details
This boat was moored alongside other boats in the harbour area of Toronto.  I have separated it from the other boats and added a different shoreline, to create what I think is an interesting painting.
I am not sure whether to point out the 'happy accident' which sometimes happens when painting in watercolour – the area above the boat was formed when the paper buckled, and left a rather interesting darker area of sky.
Interesting Fact:

Toronto is on the shore of Lake Ontario – the thirteenth largest lake in the world, and is one of the 5 freshwater lakes which make up the Great Lakes of North America.  With an approximate lenght of 193miles / 311km  and a width of 53miles / 85km there is plenty of room for sailing.