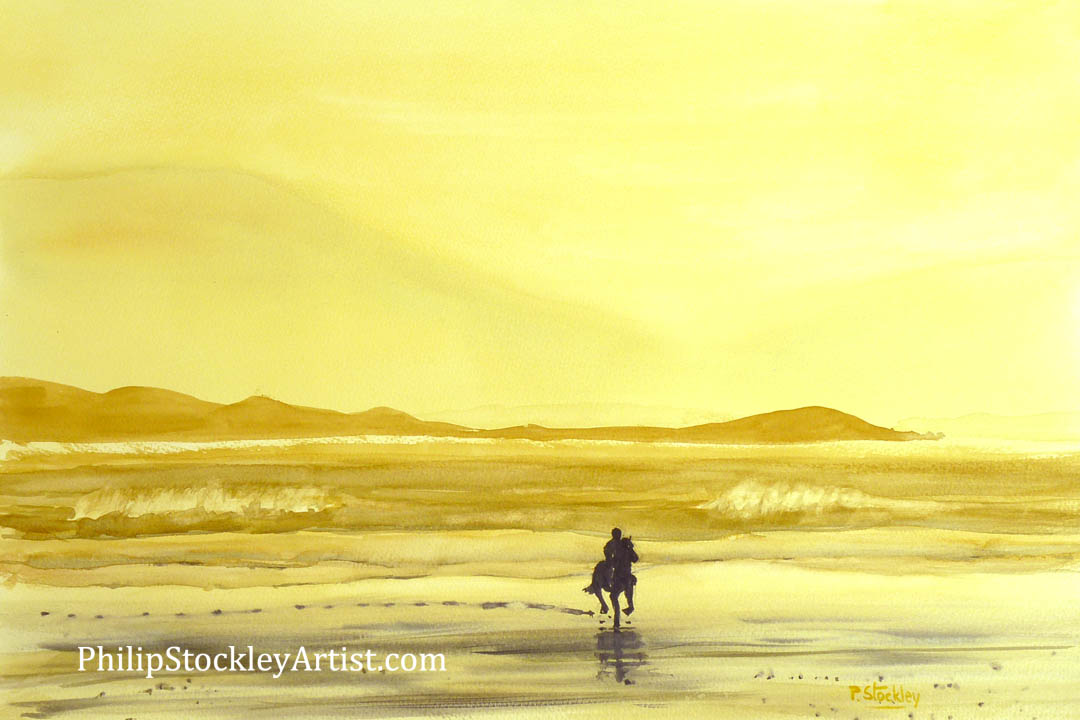 Horse riding on beach in Laytown, County Meath, Ireland.
Available as:     Prints, cards
Medium:           Watercolour on paper
Original:            – Sorry – SOLD
Original Image size:   
Ask for details
I came across a newspaper article describing an annual horse race along a beach in Ireland.   The accompanying photo showed a group of horses galloping along the beach – and struck me as a great subject for a painting.
This annual race (under the rules of horseracing) takes place in Layton, County Meath, Ireland each September, and has been a popular fixture since 1868.  Until 1994 the public were able to view the race from the beach, a short distance from the racing horses.  An accident in 1994 involving horses ploughing through the crowd has changed all that, and now the course, and public viewing areas, have been formalised.
I now realise the photo I based the painting on was probably showing horses practicing for the race, but you will see that my picture only has 1 horse in it – showing a group of horses would have been more challenging, and I think, would have detracted from the sense of space and romance that I hope I have captured!