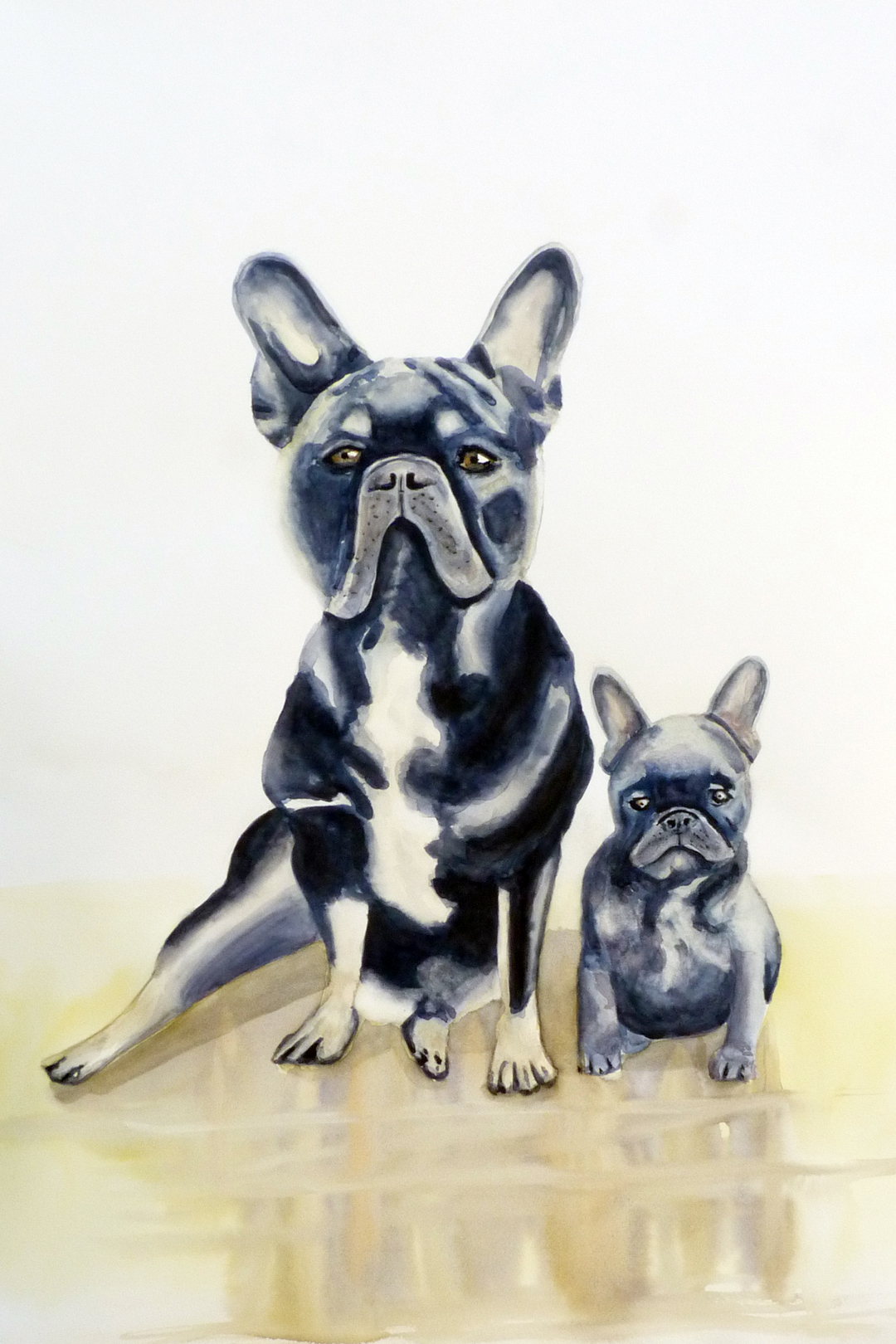 Available as:     Prints, cards
Medium:           Watercolour on paper
Original:            – Still available
Original Image size:   
Ask for details
I was sent a picture of these dogs on facebook because they had been stolen and the owner was trying to recover them.  Fortunately, the dogs were found and reunited with their owner, so the story had a happy ending.
I liked the way the dogs were sitting – with the older dog proud but protective towards the puppy.
The picture turned into a bit of a nightmare to paint – partly because the original photo I was working from was quite dark and it was hard to see the legs.  The original also had a different background and floor.  It was also difficult because I was aiming for the elusive  'feeling' of pride and protection from the older dog, with a sense of the slight nervousness from the younger dog as it tries to live up to its parent's expectations.   I hope I succeeded as I had to repaint much of the picture several times until I was satisfied with the result.